Como la mayoría de mis contactos aquí sabrá,ahora mismo me encuentro de vacaciones en New York por 2 meses (Los cuales están a punto de acabar).Es mi segunda vez en esta ciudad,por lo que ya he venido con las cosas muy claras.

Una de las cosas que pretendía hacer cuando viniera,y que la ciudad se presta a ello estupendamente es comprar libros.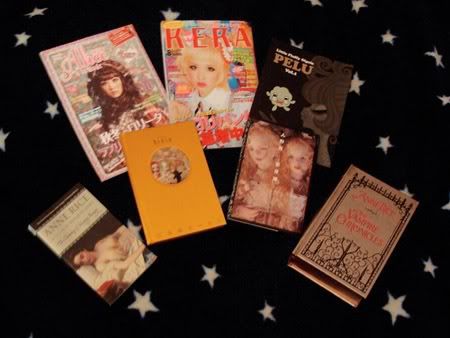 Mis dos sitios favoritos para hacerlo aquí son Kinokuniya Bookstore y Barnes & Nobles.La primera para todo tipo de publicaciones japonesas (Allí me compré el último número de Kera Magazine y Alice Deco,un libro de Koitsukihime y el primer número de Pelu de Junko Mizuno).La segunda es una famosa libreria donde practicamente puedes encontrar cualquier cosa.Me quedé con las ganas de comprarme cientos de ellos,pero como temía la sobrecarga de mi maleta,solamente me llevé el Fushigi Circus de Mark Ryden,una edicicón especial de Crónicas Vampíricas y The Claiming of Sleeping Beauty,ambos de Anne Rice.

Cambiando de tema,he salido en la Kera Magazine de Octubre!!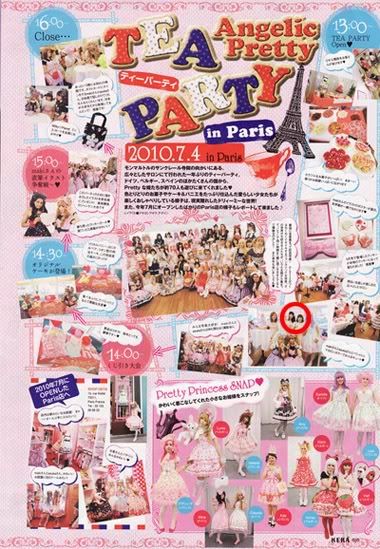 Con motivo de la Tea Party de Angelic Pretty en París (A la cual le dedicaré el siguiente post porque fue muy especial)Espero conseguir una copia mayor,porque se supone que en ese minúsculo circulito rojo salimos yo y
faith_winters.